I was perusing Facebook today when I saw a note that said a friend of mine had joined the "To Write Love on Her Arms" fan page. I remember another FB friend mentioning the "project" (for lack of a better term) several months ago. I was trying to figure out what it was all about. I was a little familiar with the group; I knew they were an anti self mutilation group, but I wanted to know a little more. What was the background story.
The TWLOHA web site, contains the story, but it's hard to find. I finally found it published on someone else's site. It wasn't until later I found it on the TWLOHA site. But in looking for the story, I found this photo: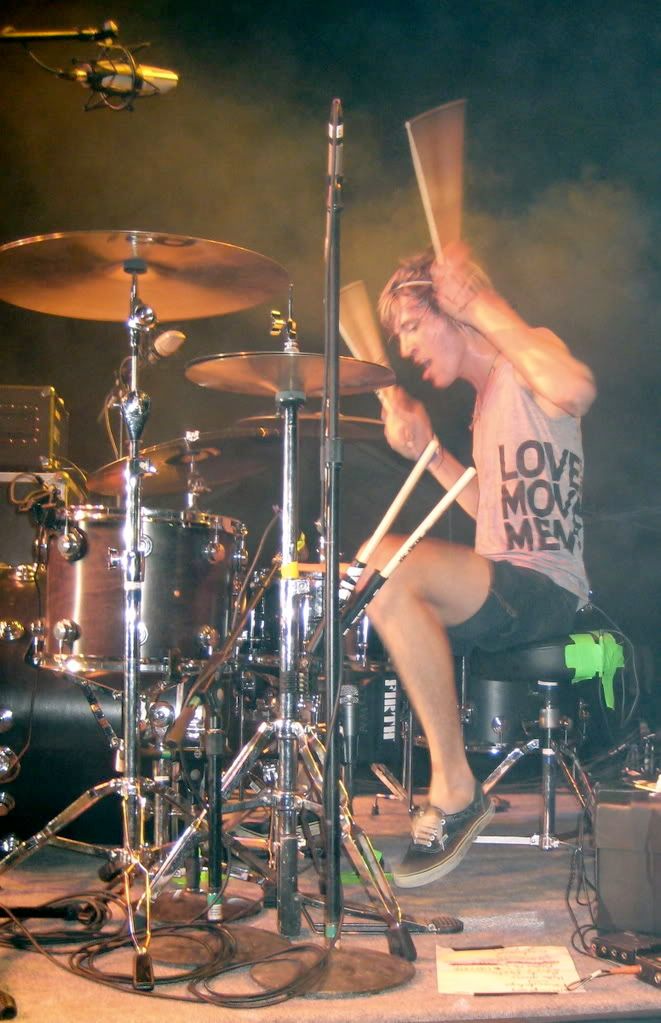 The actual shirt says "Love is the Movement." I misread it, though. I thought it said "Love Moves Men." In a way, I wish there was a "Love Moves Men" shirt. Because it does. Or it least, it should.